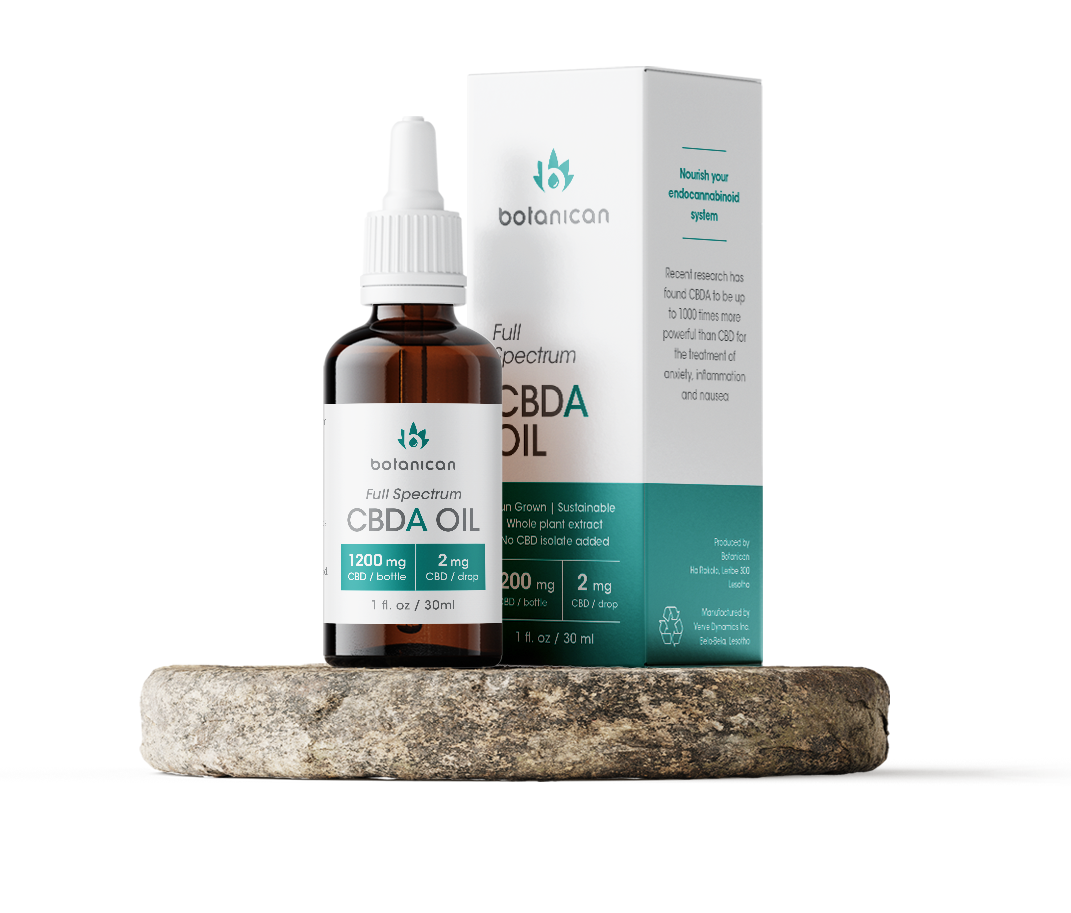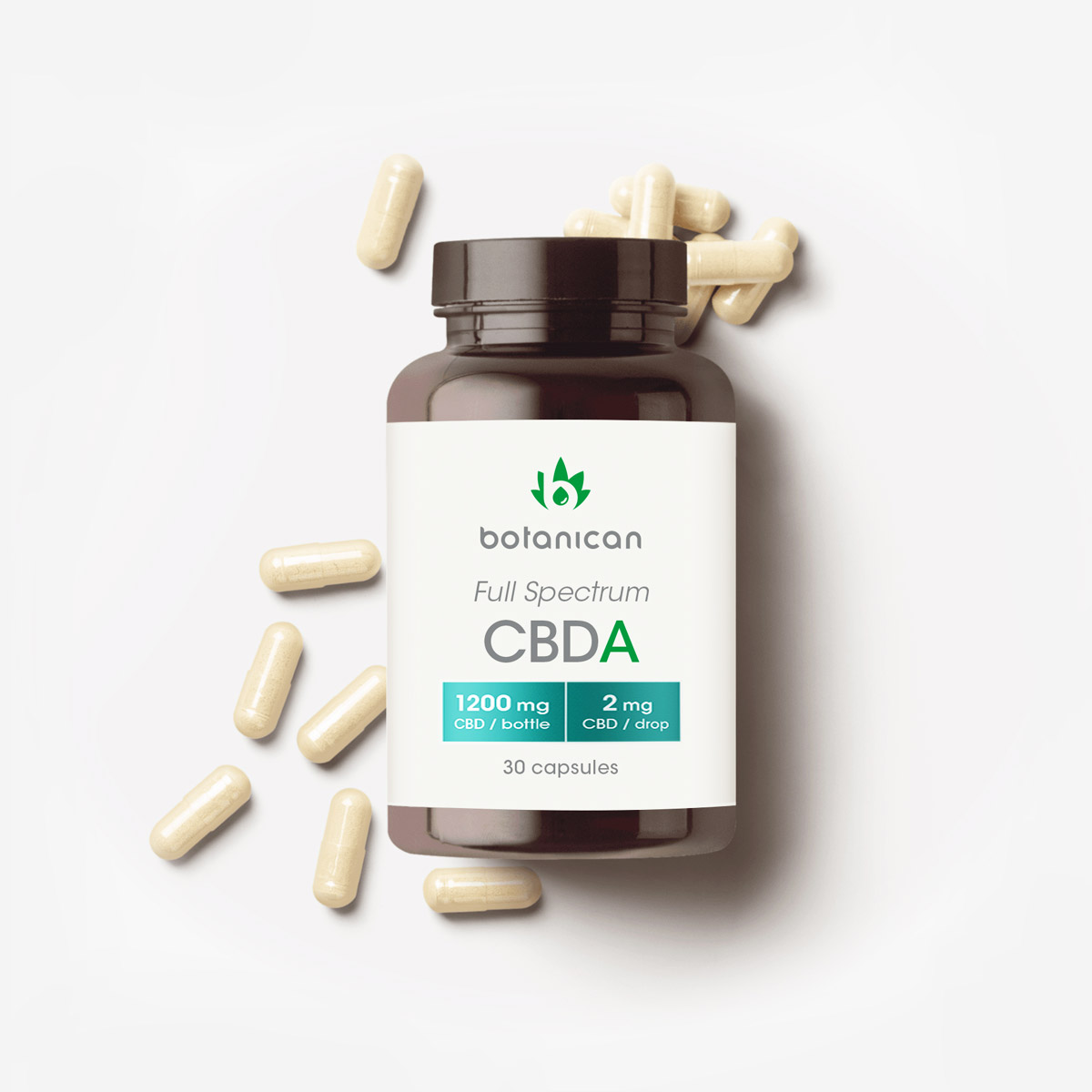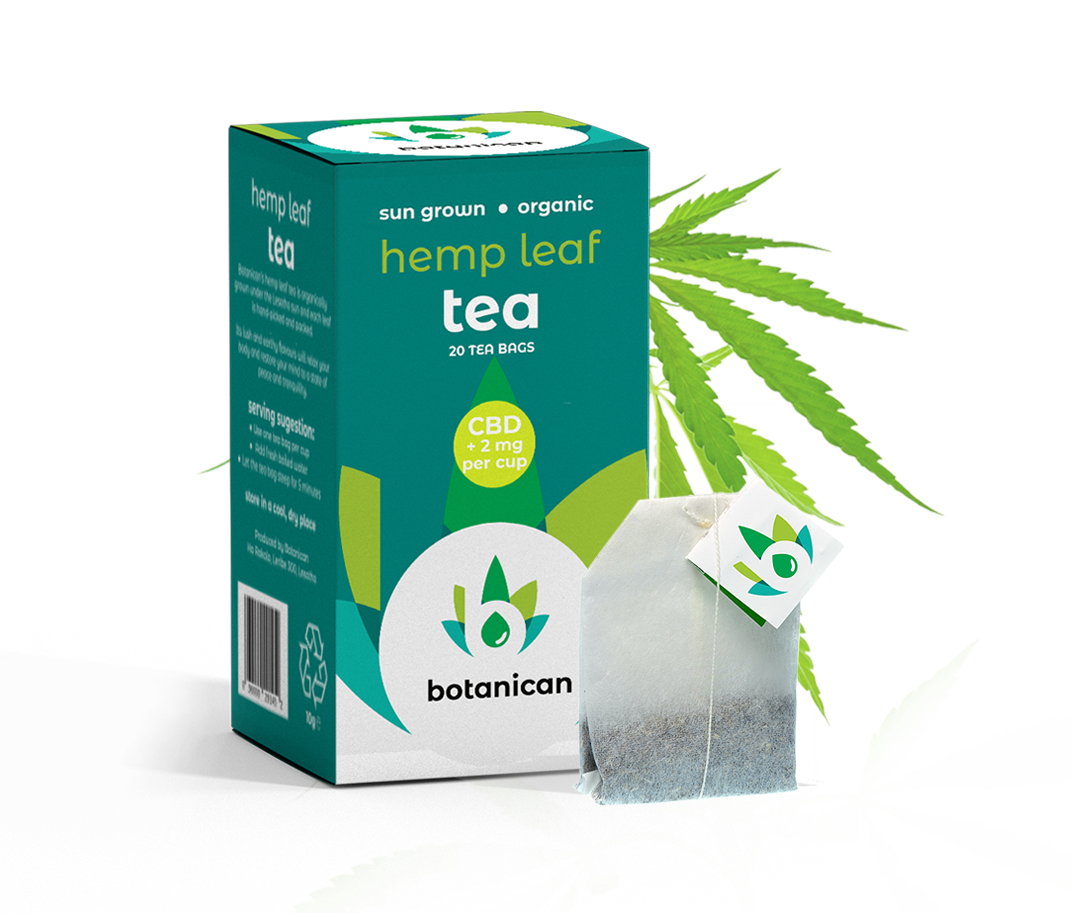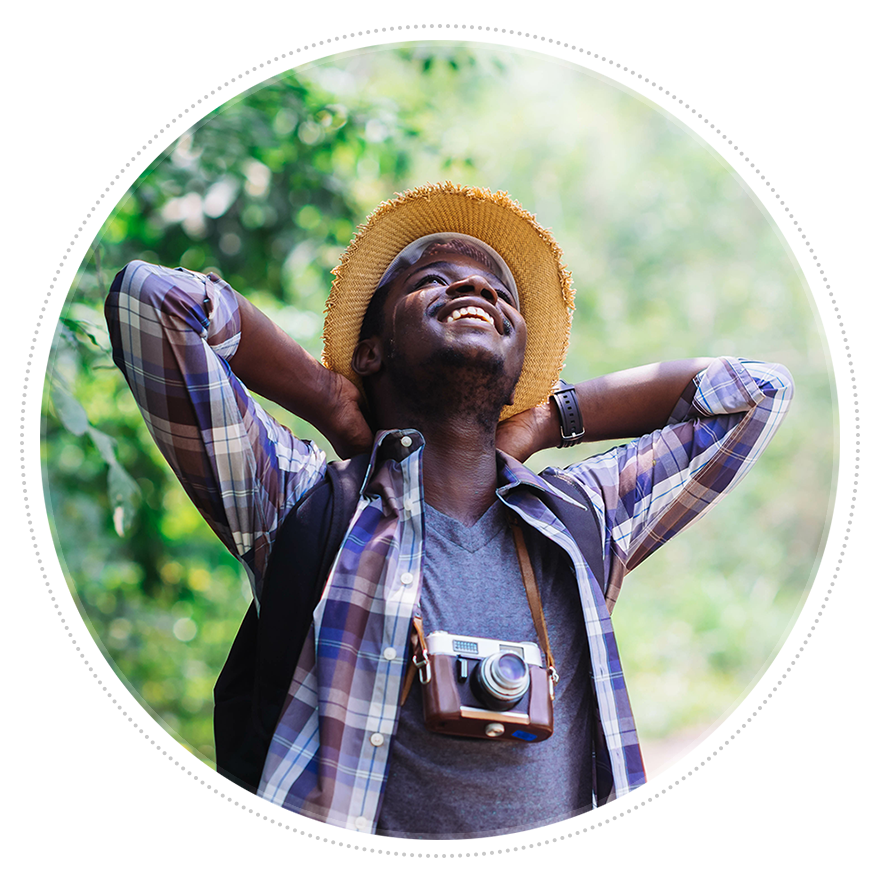 WORLD-CLASS
Therapeutic CBDA products
Research indicates that CBDA is significantly more powerful than CBD for the treatment of anxiety, inflammation, and nausea.
Botanican's CBDA products are made from full spectrum extracts of EU hemp genetics, sustainably and organically grown in the Kingdom of Lesotho. Our cannabis is sun-grown and hand-harvested, bringing you full spectrum wellness as nature intends.
By working with local farmers and sustainable farming practices, Botanican aims to improve rural livelihoods and regenerate the local environment. We work with nature to create health-improving products for your body and mind. All our products are vegan-friendly, gluten-free, GMO-free and tested by a third-party laboratory.
BOTANICAN
Our CBDA Products
CBDA PRODUCTS
Botanican Capsules
Botanican's CBDA capsules contain our specialised and expertly produced CBDA powder which is water-soluble and thus absorbed quickly into the body, making it highly bio-available.It contains the full spectrum of cannabinoids as well as a range of terpenes. This is a rapid-release product with a stronger effect than the oils which take a bit longer for the body to process. The capsules are for people who like to take a higher dose of CBDA and are available in two strength varieties: 20mg or 40mg per capsule with a 1:1 ratio CBDA to CBD. As always, no CBD isolate has been added, and the plating agent we use is organic tapioca to help bind the powder for ease of capsulation. Botanican's capsules are vegan-friendly, gluten-free, GMO-free and tested by a third-party laboratory.
The 20mg capsules do not contain THC and are available in South Africa and Lesotho. 
The 40mg capsules contain less than 0.1% THC and are available only in Lesotho due to current legislation in South Africa prohibiting the sale of products containing more than 0.001% THC. We are hopeful that this legislation will be changed soon. 
Scientific studies indicate that the health benefits of CBDA may include:
Improving your mood

Reducing nausea and anticipatory nausea

Alleviating inflammation and pain

Soothing inflammatory skin conditions

Alleviating anxiety
HEMP PRODUCTS
Botanican Teas
Botanican's hemp leaf tea is organically grown under the Lesotho sun and each leaf is hand picked and packed. The tea leaves contain trace amounts of CBD as well as aromatic terpenes. Each box contains 20 individually wrapped tea bags. Just add freshly boiled water and experience the lush and earthy flavours which will relax your body and restore your mind to a state of peace and tranquility.
Caffeine-free
Preservative-free
THC-free
Why choose Botanican?

FULL
SPECTRUM

SUN
GROWN

VEGAN
FRIENDLY

GMO
FREE

GLUTEN
FREE

LAB
TESTED

SUSTAINABLY
FARMED

EU HEMP
GENETICS

SOCIAL
IMPACT

PROUDLY MADE
IN LESOTHO
Seed to shelf
Botanican sources premium EU hemp genetics. Each product begins as a seed we planted.
Sun-grown & organic
Unlike those grown indoors under lights, our plants grow under the sun in the rich Lesotho soil without chemicals, and drink rain and local dam water.
Regeneratively grown
Our network of local farmers nurture the crop through the growing season, from planting to harvest.
Full-spectrum & additive-free
Cold ethanol extraction delivers a full suite of cannabinoids & terpenes. No isolate added.
Improving rural livelihoods
20% of company profits are earmarked for investments into community infrastructure, education & health.
Quality assured
We regularly test our soil, water, plants, and products at every stage of processing.
Effective
Studies have found that CBDA is more powerful than CBD. It has far greater bioavailability than CBD and increased metabolic efficiency. Botanican's CBDA capsules are filled with water-soluble powder, which allows for maximum absorption into the body.
TESTIMONIALS
What our customers are saying
"Miracle in a bottle!"
Since taking the CBDA oil for the very first time, I was amazed at the quick relief I felt! Stiffness decreased, mobility improved, even the nausea became less frequent!
"My mom carries it in her handbag!"
My mom started using the drops regularly and has found that it not only helped to relieve her pain and stiffness, but has improved her quality of sleep!
"Brilliant for muscle recovery!"
On CBDA my physical endurance and performance has massively increased, and even more remarkable has been my recovery time!
"Helped me cope with an intense work week"
I was surprised how quickly the capsules worked at alleviating my anxiety. I had a heavy week at work and the capsules really took the edge off how anxious I was feeling.
"Everything just feels lighter"
I take the capsules every day. They just help me feel more grounded and less worried. I still go about my normal day but just with that extra lift in my mood.
NEWSLETTER SIGNUP
Stay up to date with Botanican
Join our mailing list for latest news and updates, and to learn how we are improving lives all over the world.